Peacock Baby Wrap Complete!
I wash, dry, and steam press my wraps before they go out. Before you send a piece of cloth this big through the washer to finish it, it's best to baste it along the rails. I've determined that basting by hand with a high-contrast thread is the best way to do this: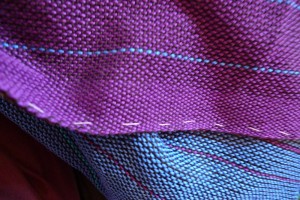 Steam pressed, hand-hemmed, and ready to go: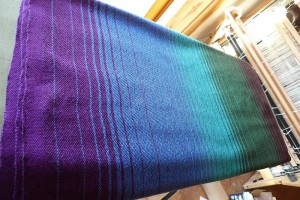 On my in-house model: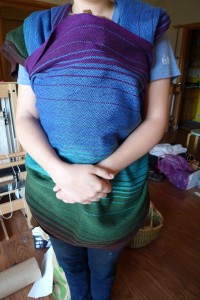 In the woods: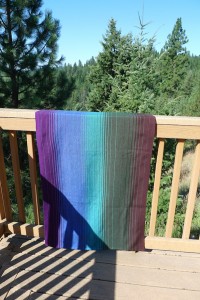 In the sun: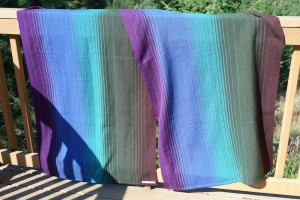 The Peacock wrap meets its baby: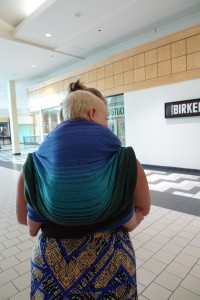 Mama and baby, all wrapped up and ready to go!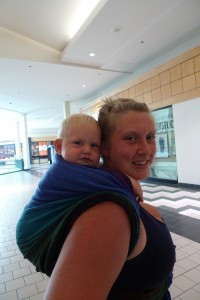 I'm so glad you liked it!